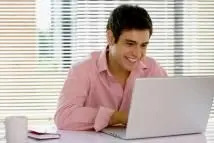 Active Release Treatment in Los Gatos, CA
Are you battling chronic pain or a limited range of motion? Active release treatment (ART) is a special type of massage that targets the muscles, tendons, ligaments, fascia, and nerves. ART can be used to treat a wide variety of conditions. At Chase Chiropractic, we offer ART for ailments ranging from headaches and back pain to shin splints and tennis elbow.
When You Want Quick and Permanent Pain Relief
At Chase Chiropractic, we consider our patients' comfort and wellbeing to be our highest priorities. When you arrive at our office, you can expect to be treated with care and respect by everyone on our elite team. We'll take the time to thoroughly understand your symptoms and wellness goals before crafting a personalized, comprehensive treatment plan.
If you're ready to be free of the pain and discomfort that's standing in the way of your best life, we want to help. Call Chase Chiropractic in Los Gatos, CA to schedule your appointment and learn more about active release treatment.